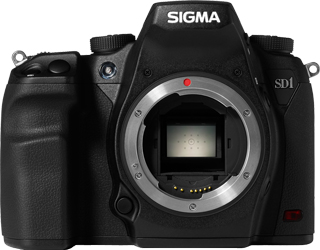 If you´re a landscape photographer this should make you droll. The new Sigma SD1 features an all new 46 megapixel 24-16mm APS-C sensor with the effective megapixel count of 15.3.
Using the Sigma DP1 and DP2 I learned how much detail it is possible to draw out from 4 megapixels. With this being close to 4 times the amount and without the ever famous anti-aliasing filter users are in for a real detail treat.
Sigma writes : "The Sigma Corporation is pleased to announce the new SIGMA SD1 Digital SLR Camera, incorporating a 46 megapixel (4,800×3,200×3 layers) 24×16mm APS-C X3 direct image sensor.
The SIGMA SD1 is Sigma's flagship digital SLR model, adopting a lightweight yet solid magnesium alloy for its body and O-ring sealing connections to make a weather-resistant design throughout for use in harsh conditions.
The SIGMA SD1 incorporates a 24×16mm APS-C X3 direct image sensor and dual "TRUE (Three-layer Responsive Ultimate Engine) II "image processing engines. The combination of the 46 megapixel (4,800×3,200×3 layers) sensor and dual TRUE II processing engines ensure the high resolution images are processed quickly with high definition and a smooth and subtle graduation of color.
The SD1 is SIGMA's latest digital SLR camera which meets high requirements of professional and enthusiast photographers for all types of photography."
Read all about it on the dedicated site HERE