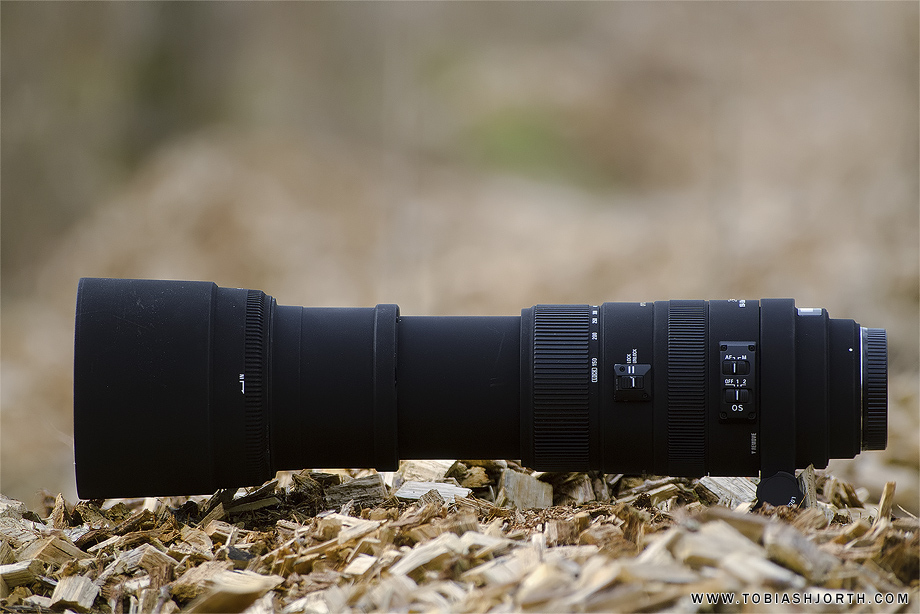 The Sigma 150-500mm F5-6.3 APO DG OS HSM is a telephoto zoom lens aimed for nature and sports photographers that look for the all in one solution for an affordable price.
As it is often recommended for beginners of each craft is the Sigma 150-500mm F5-6.3 APO DG OS HSM capable of producing photos usable for print and published work?
Looking at the lens it's a relatively compact size. With the lens hood reversed and with the lens at 150mm (the most compact setting) the lens is in fact only 25,2 cm or roughly the length of a 70-200mm and will fit in most photo bags. Weighing around 1.9 kg it is light for a 500mm lens although lighter alternatives exists. Adding the lens hood and zoom out to the 500mm setting as you see in the above shot the lens becomes quite big. If you´re used to anything bigger you wouldn't think too much about it and vise verse.
The built quality seems to be sturdy without feeling heavy duty. There´s a zoom ring, focus ring, OS setting button as well as manual focus mode and 150mm lock setting to prevent lens creeping. Being a HSM focus motor there constantly a manual focus override as soon as you adjust focus.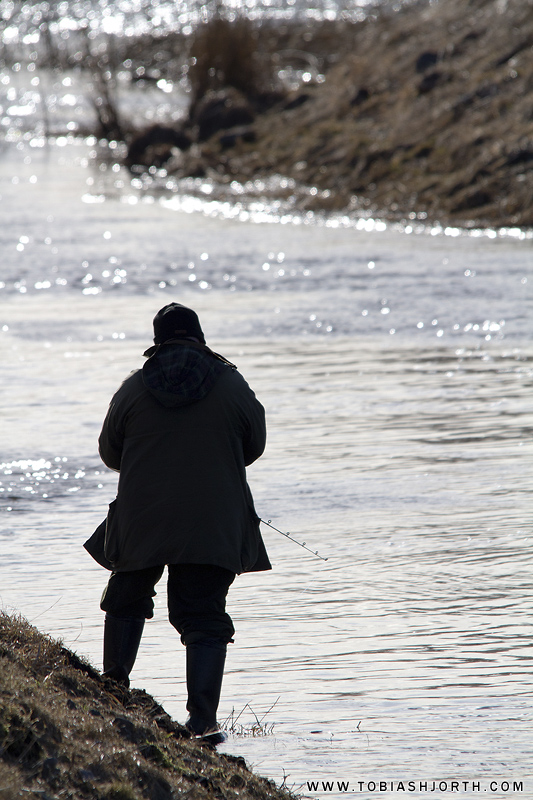 The focus ring feels smooth perhaps a bit too smooth as I quite easily turned the lens slightly out of focus at least on some occasions. Probably because I wore large gloves.
The zoom ring feels on the other hand a tad to tight and as you' re physically moving lens elements it's harder to zoom if you're aiming the lens upwards versus downwards – Either way it's quick and easy to focus from 150mm to 500mm within a second and you won't it zooming to an unwanted focal length by mistake as long as you have the lens in a horizontal position.
If needed the tripod mount can be easily removed, just remember to turn the knob extra tight when locking as it will otherwise flex slightly.
There something special about zooming from a close portrait lens to a full blown telephoto focal length in a instant and it certainly gives you a number of unique opputunities you won't have using a prime lens. The shot below gives an example of just that as I zoomed slightly out to achieve the painterly effect while to having the compressed telephoto view.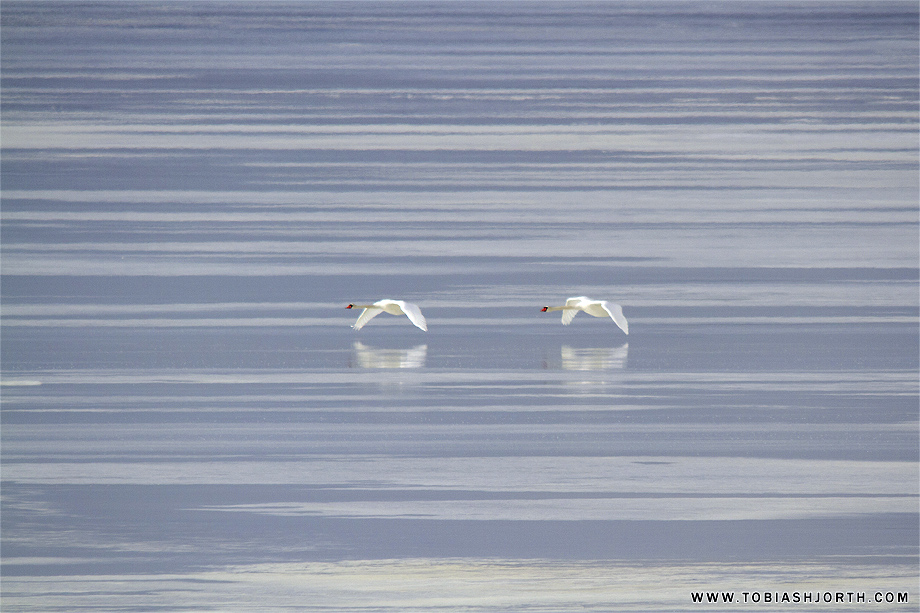 The OS (Optical Stabilization) button has three settings. Off, Mode 1 and mode 2. The first is self explanatory, mode 1 gives you both horizontal and vertical stabilization (upwards, downwards and from left to right) where mode 2 gives you vertical stabilization only.
I believe there's two versions of this Sigma 150-500mm F5-6.3 APO DG OS HSM as the never one lack the regular Sigma matte coating. I also believe the OS in the newer version is a 4 stops OS (claimed) where the one I reviewed only had two stops or close to.
Comparing OS in the Sigma 150-500mm F5-6.3 APO DG OS HSM versus the previously reviewed Sigma 50-500mm F4.5-6.3 APO DG OS HSM, the latter was easily more effective (as claimed) but overall welcomed and a help in the field.

When was the last time you did a panorame shoot with a 500mm lens?
One of the most important things in a telephoto lens is focusing speed.
The Sigma 150-500mm F5-6.3 APO DG OS HSM is overall solid. There's no denying you can buy telephoto lenses that focuses faster (the forementioned Sigma 50-500mm F4.5-6.3 APO DG OS HSM is one example) – Another would be the Canon 100-400mm F5.6 L. Comparing it to a simirly priced competitor like the Tamron 200-500mm F6.3 it's quite a lot faster thanks to the built-in HSM engine. Comparing it to a 500mm F4 prime is pointless. Either was it fast enough to catch to incomming Golden Eye duck as full speed. The image is a hefty crop from a Canon 7D camera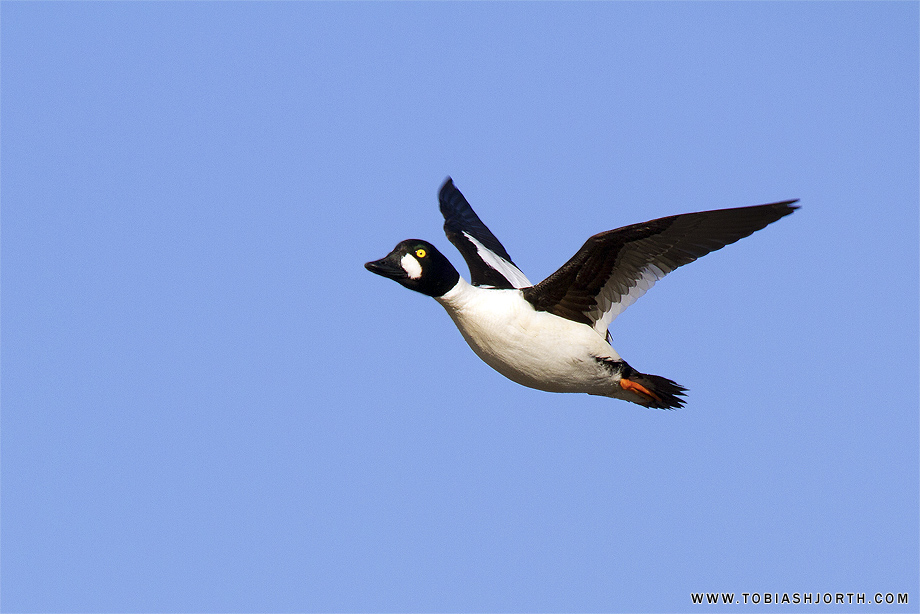 The lens features three SLD  (Special Low Dispersion) elements for optimal lens color and fringing. As with most zooms it consists of fairly many lens elements arranged in a number of group (21 elements in 15 groups) making it harder to achieve a sharp resault.
And speaking off sharpness this is probably the point you have been looking for. Lens sharpness. – Perfectible usable was my first impression.
Wide open at 150mm F5 is very good with a nice detailed image and a fair amount of contrast. In the other end of the scale the sharpness drops a bit at 500mm F6.3 and becomes sharp as I would ever need at F8. Not as good as the Sigma 50-500mm F4.5-6.3 APO DG OS HSM or Canon 100-400mm F5.6 L, but not as far behind as you would initially think for a lens that costs significantly less. The lens resolves well when using high pixel-density bodies such as the Canon 7D.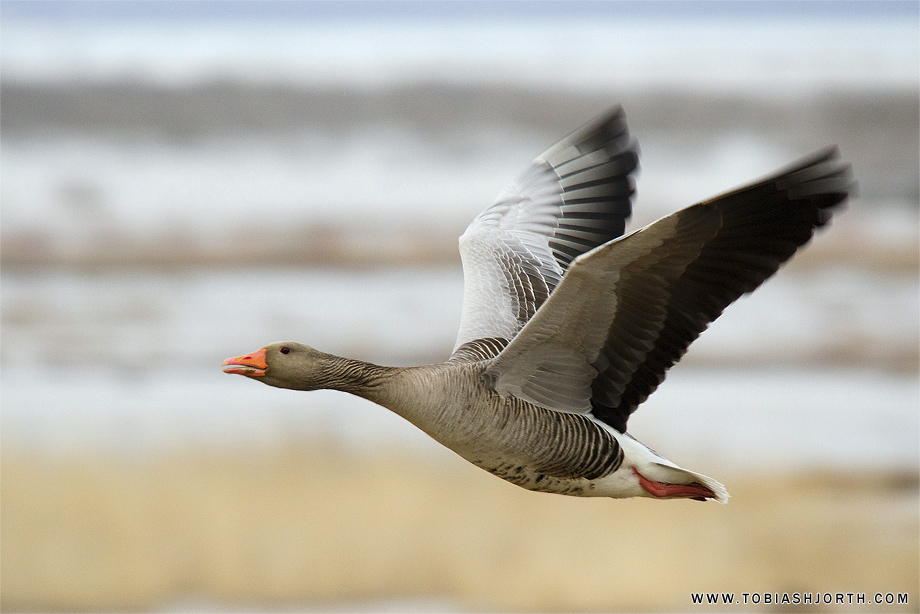 Downloadable samples straight from RAW. – Right click and choose "save as.."
Sample 1 (If you need to crop a shot)
Sample 2 (Wide open full-frame shot)

Conclusion
Now you might wonder if I'm all for the Sigma 150-500mm F5-6.3 APO DG OS HSM.
Here's a thing that has me pondering these days is how easy users reject cheaper lenses if they don't have the right numbers, name or similar non-profiling things. Often I hear the only lens is a 300mm F2.8m 500mm F4 prime or better (larger) even if the recommendation comes from one who has never used a lens of such size. It kinda like having the newest and greatest gadget. Rather pointless if you ask me.
Don't get me wrong I'm all for high-end lenses and I wouldn't trade the Sigma 300-800mm F5.6 EX HSM I'm using with this any day, but to have a lens that costs a tenth (Yes thats 1/10) of a similar focal length is something that cannot be underestimated. And to be as versatile and handhold-able as the Sigma 150-500mm F5-6.3 APO DG OS HSM is, it will give you professional results if you' re up to the task. Overall a strong performer that gives most users all the focal length they'll ever need.
[yasr_multiset setid=0]